Choctaw Grand Theater | Durant, Oklahoma
Ever look at a live concert and wish you were there?! Well now you can be, with tickets on sale right now for the incredible talent that is Chris Stapleton as it takes place at Choctaw Grand Theater on Saturday 17th March 2018! You'd be crazy to miss this… there's nothing better than seeing a performance of someone who's inspiring, Chris Stapleton's music will leave you stunned – book today for this sensational spring evening!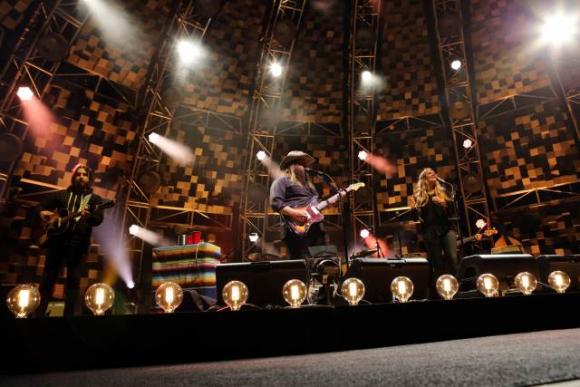 With many artists on the Country scene, it's amazing when one stands out, Chris Stapleton is way up there and has wowed fans and musicians alike since his very first debut! In his career, he has co-written a total of six songs that have taken to the number 1 spot in Country charts across America! Some of these have included the likes of Kenny Chesney's "Loves Gonna Make It Alright" and Luke Bryan's – "Drink A Beer," as well as Darius Rucker's, "Come Back Song." These are just a few in a wide range of releases, including a not so obvious song-write for the soulful pop UK singer, Adele. And the legendary vocalist and guitarist, Sheryl Crow.
As well as an unbelievable collection of writing with and for other artists, Chris Stapleton is a professional and sensational star in his own right! First starting off as the frontman in the bluegrass band, The SteelDrivers and then further on as a solo singer/songwriter. Now he travels the world doing what he does best, performing his wonderful songs to crowds where-ever he goes. His album releases have impressed so many along the way, Traveller was released in 2015 and gained the number 1 spot on the US Billboard 200 – a triumph for any act! And quite a few of his records have given him countless of awards; Grammy Award for Best Country Album at the 58th annual ceremony, the Academy of Country Music Award for Album of the Year, Country Music Association Award for Album of the Year.
Stapleton's beautiful and attention grabbing musical style has both influences of Southern rock and bluegrass – come and catch him live in action as he takes to the road this Spring – you won't regret it!!