Choctaw Grand Theater | Durant, Oklahoma
Are you ready to see one of the TOP charting bands of the 1970's?? Then be there on the Saturday 25th March at the doors of the Choctaw Grand Theater to see CHICAGO! The self-appointed "rock and roll band with horns," had one of the most distinctive and best-known sounds of their decade, and they're all set to relive it with you now! Click the "Buy Tickets," button above to reserve your space before they sell out!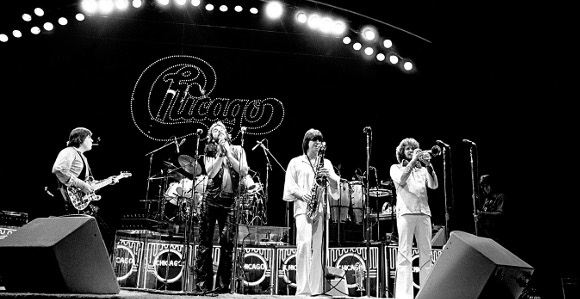 Starting out as a rebellious and inventive rock n' roll band, Chicago mellowed out somewhat as their career progressed, having hits with ballad-style songs such as "Make Me Smile" "25 or 6 to 4" and "Colour My World," from their breakthrough album known as "Chicago II" all of which made the top 10 in 1970. From then on, Chicago went from strength to strength, with a string of top hits and full-length studio albums, from the 70's all the way until the present, with their most recent offering "Now: Chicago XXXVI" (fitting in with the band's theme of Roman numerals in album names) as their 24th studio album and 36th album overall by Chicago! Still fresh and innovative more than 40 years since their debut, Chicago's most recent record has been hailed by critics as relevant and modern, whilst being a return to their politically motivated roots, songs such as "In the Garden of Allah," speaking "to both the horrors of war and to Lamm's enduring pleas for peace."
There's a whole lot to see here – from rock and roll to ballads to political protests, Chicago have got a little bit of everything – and its all amazing!! Don't miss out – get your tickets to be a part of the Chicago experience NOW!!