Choctaw Grand Theater | Durant, Oklahoma
If you're looking for an incredible rock show this fall, you're in luck because the hard-hitting unprecedented rock bands Chevelle and Three Days Grace are taking over North America! The two bands have been dominating Billboard's Mainstream Rock Hits chart since the release of their debut singles. So when these two bands announced their co-headlining tour for fall, fans were beyond ecstatic! Chevelle and Three Days Grace will conquer over 20 cities, including a coveted stop in Durant, Oklahoma! On Saturday 7th, October 2023, rockers can look forward to a plethora of chart-topping hits from these two incredible performers! Three Days Grace has 17 number 1 hit singles, including "Animal I Have Become," "The Good Life," and "Lifetime." Meanwhile, Chevelle also has a number of chart-dominating staples, such as "Send the Pain Below," "Vitamin R(Leading Us Along," and their most recent number 1 hit, "Self Destructor." If you're keen on seeing these award-winning bands light up the Choctaw Grand Theater, then you better move fast and score your tickets now!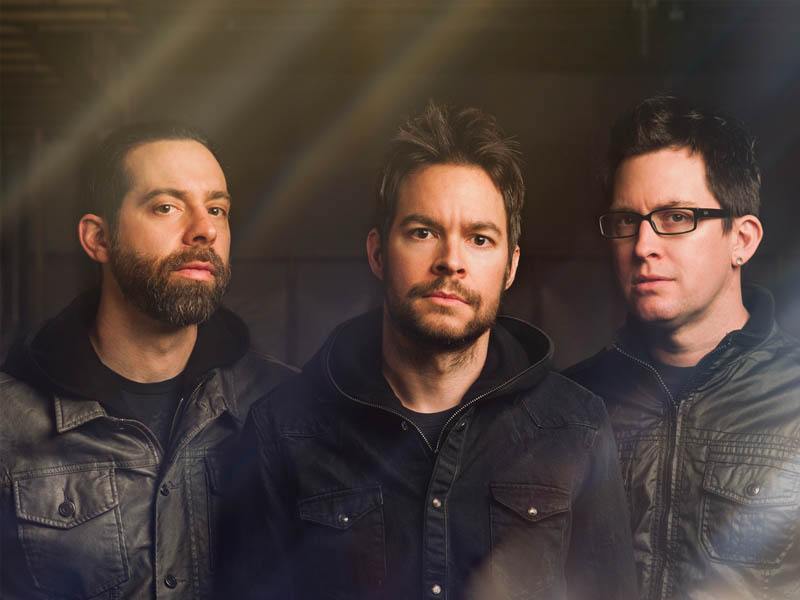 Three Days Grace recently blessed fans with a new album. The highly-anticipated seventh studio effort, tilted Explosions, received wide critical acclaim from both fans and critics. The record was described as a "continuation of the gritty, aggressive rock" that has been Three Days Grace's brand since emerging in 1992. The album spawned two hit singles, "Lifetime" and "So Called Life," – officially making them tied with Shinedown in most number 1 hits on Billboard's Mainstream Rock Songs chart. Both bands broke the record previously held by Def Leppard. Explosions debuted at number 4 on the Billboard Top Hard Rock charts. The album also received a Juno Award nomination for Rock Album of the Year. The effort follows Three Days Grace's string of commercially successful studio releases.
In 2003, the band released their self-titled debut album, which featured the breakout hit, "I Hate Everything About You. The single topped the Canadian chart and peaked at number 4 on Billboard's Mainstream Rock Songs. Aside from performing well on the charts, the song was later certified double platinum in the U.S. The following year, the band released their second single, "Just Like You," which became their first hit to reach number in the U.S.
Last year, Chevelle received a nomination for Rock Artist of the Year at the iHeartRadio Music Awards. The nomination follows the band's latest groundbreaking album, NIRATIAS (Nothing is Real This is a Simulation). The concept album, released in 2021, spawned three singles, the number 1 hit, "Self destructor," "Peach," and "Remember When." Most tracks in the record comprise instrumental and spoken word tracks. Topics delved into space, interstellar travel, as well as loss, and leadership. Upon its release, the album topped three Billboard charts and peaked at number 9 on the Billboard 200. In an interview, vocalist Pete Loeffler explained the concept of their last two efforts, "We went really dark on the last two [albums], really heavy and more metal. That's personally where I like to be, and I want to live on stage, but this record [Barresi] was like, 'Let's try to do some melodic stuff,' so I went down that road."
This year, the band is working on a new record slated to be released in 2023. So fans may get a glimpse of the new album on this upcoming fall tour! Hurry and secure your tickets now to catch Chevelle and Three Days Grace at the Choctaw Grand Theater!