Choctaw Grand Theater | Durant, Oklahoma
Grammy-winning duo Brothers Osborne are heading to Choctaw Grand Theater on Friday 15th April 2022 as part of their headlining "We're not everyone" tour and celebrates their latest album, Skeletons. Skeletons was released in 2020, but they have renewed it as a deluxe edition in 2022, and the album features three additional tracks. The tour includes notable destinations such as Nashville, Houston, Atlanta, Los Angeles, and many more. Special guests Travis Denning and Tennile Townes will support the American country music duo. Fans have been waiting for this hugely anticipated tour, and with ticket demand rising, every chance, they will sell out immediately. If you want to see them live, get your tickets right now!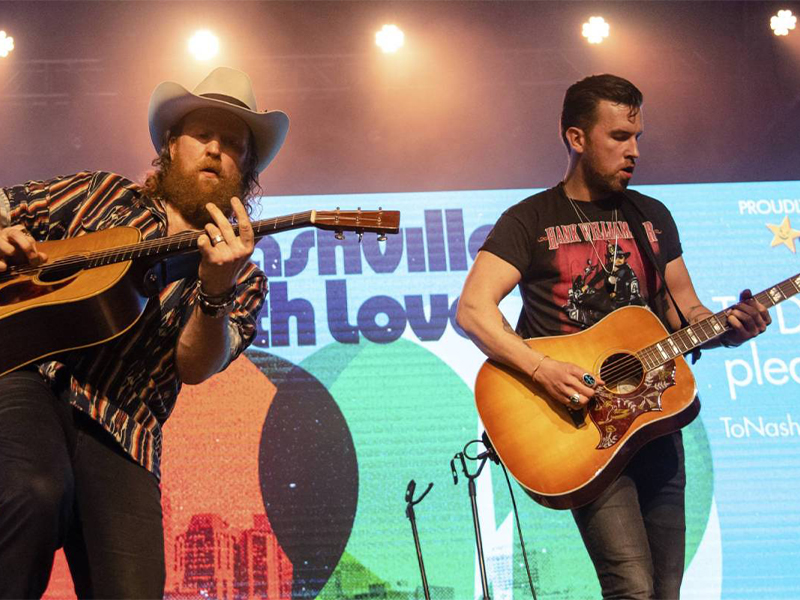 Brothers Osborne is comprised of the sibling duo; T.J Osborne and John Osborne. T.J is the lead vocalist and plays rhythm guitar, while John is the lead guitarist and provides background vocals. The duo started releasing music in 2013 after signing a deal with EMI Records Nashville in 2012. Their musical style is categorized as Southern Rock and Outlaw country and they are known for their stellar live performances. They have a history of selling out venues on their tours and fans can expect the same from the upcoming tour.
Brothers Osborne have released three studio albums, and their last album, Skeletons, was released in 2020. Their 2018 album, "Port Saint Joe," reached number fifteen on Billboard 200. In 2015, they released their hit single, "Stay a Little Longer," which featured in the top five Billboard Hot Country Songs and Country Airplay charts. The band's success is also credited to music producer Jay Joyce who has been a constant support for the sibling duo. There's a sense of vulnerability in their music, which audiences always seek with raw, original live performances. Music critics believe that they are a fusion of the classicist structure and modern rhythmic snap, making them such an attractive music act. If you want to see the country duo live at Choctaw Grand Theater on 15th April, get your tickets right now before they are sold out!