Choctaw Grand Theater | Durant, Oklahoma
Oklahoma Brooks and Dunn fans, are you ready for a Friday night of Boot Scootin' Boogie this August 5? If you are down for some honky-tonk country music, then you've come to the right place as you can secure your tickets here for the Brooks and Dunn's "Reboot 2022 Tour" stop at the Choctaw Grand Theater. Join hundreds of fans in partying with the best-selling duo of all time and singing along to their massive hits, such as "Neon Moon," "My Maria," "Boot Scootin' Boogie," and many more. This concert is newly added to the duo's tour dates, so place your tickets ASAP to secure the best seats in the venue. Click on the "Get Tickets" button for a fast and secure transaction.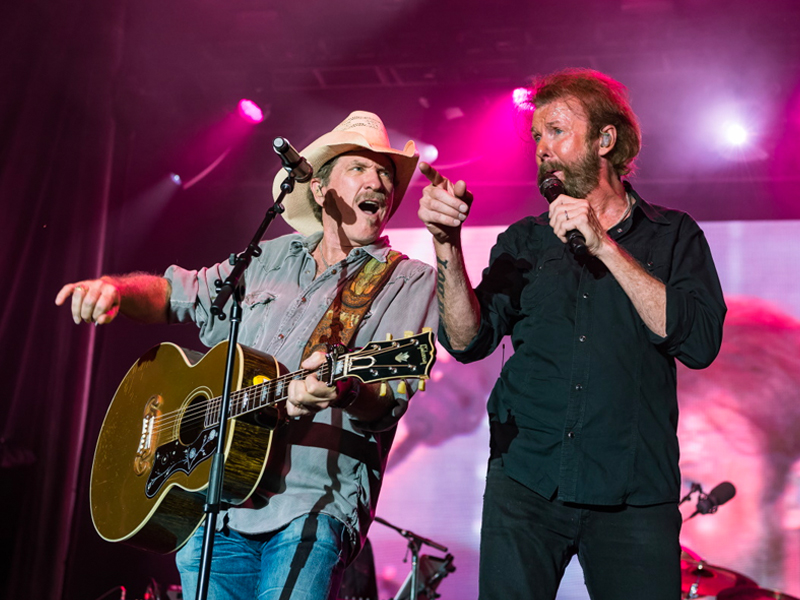 Being the biggest-selling duo of all time, the Grammy award-winning duo of Brooks and Dunn needs no introduction. Their names are synonymous with honky-tonk, mainstream country, and country-rock tunes. Thanks to the combination of Ronnie Dunn's soulful voice and Kix Brooks's high-energy showmanship. Their winning formula of rambunctious, rocked-up honky tonk with punchy, danceable beats and smooth, pop-tinged ballads has kept them on top of their game since the early '90s.
This year the duo extends the success of their Reboot Tour. They are returning to the road for a new set of venues to visit for their REBOOT 2022 TOUR! The tour will kick off in Evansville, Indiana, early this spring and will conclude on August 14 at the Illinois State Fairgrounds. They will stop at Choctaw Grand Theater this August 5, Friday.
"Last year we fired up the buses and 'let it roll' again," shared Kix Brooks. "Thanks for reminding us how you guys can shake every stage we walk on to…damn, it feels good to be back with ya! Bring it! We'll meet you there!" He shared with excitement for the tour. "It is our full intent to step onto the stage each night and throw down like the wildest honky tonk you've never been to…yet," added Ronnie Dunn. "Don't be concerned about the mess left afterwards, y'all just enjoy yourselves and we'll worry about that later."
If these assuring statements from the duo excite you, then you should grab your tickets now and prepare to sing along with their songs come August 5, Friday, at Choctaw Grand Theater. See you there!