Choctaw Grand Theater | Durant, Oklahoma
In Case You Didn't Know…A country superstar hottie is making his way to the Choctaw Grand Theater on Saturday 21st May 2022. That is none other than Brett Young, who will continue to fire up your weekends and a couple of weeknights as he carries forward his 'The Weekends Tour' dates in 2022. Brett Young has recently released his third studio album "Weekends Look a Little Different These Days", on June 4, 2021. This is your perfect antidote to a 'blah' weekend. A hot country music star entertaining and engaging the crowd with feel-good country music would surely make your weekend if not a little different, the best concert weekend you'll ever have. Quick, easy, safe, and affordable tickets are just within your reach. Click on that 'Get Tickets' link on this site to book those tickets now!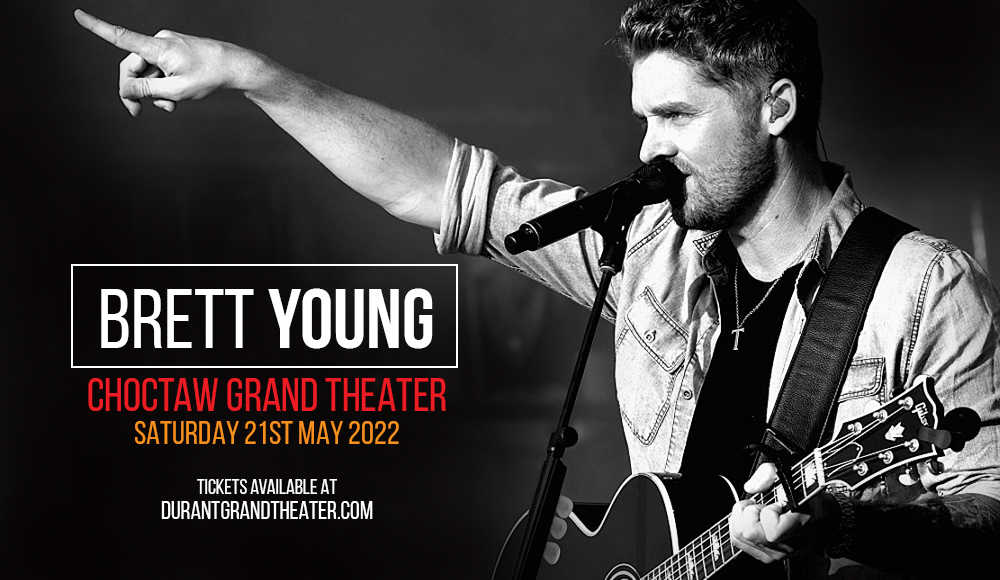 Baseball's loss became country music's game. That's the story of Brett Young's foray into country music in a nutshell. This college baseball pitcher sustained a career-ending elbow injury. From there, Young decided to leave his home in California and move to Nashville to pursue music, when he started dabbling into songwriting after his injury. "Caliville" — from California to Nashville, was the path that Brett Young had taken to follow and fulfill his dreams.
Brett Young release his self-titled debut EP in 2016 with the lead single "Sleep Without You"; then soon followed by "In Case You Didn't Know", which became his ticket to chart success and music stardom. The said single was his first to reach number one on the Country Airplay chart, and it has been certified 5× Platinum by RIAA. Brett Young's latest outing "The Weekend," debuted at number one on the Billboard Country Albums chart and his single of the same name hit number one on iTunes. And if you spotted him, yes, he was also featured on the Taylor Swift song "End Game" which went viral last year.
Your weekends matter. Spend it wisely on one of the most blithesome concert experiences you'll ever get in this side of town. Book your tickets now!