Choctaw Grand Theater | Durant, Oklahoma
Whether you are in a Rock and a Hard Place, Bailey Zimmerman's music will surely put you in a good mood this Saturday, May 27, as he conquers the Choctaw Grand Theater with his raw voice, infectious enthusiasm, and straightforward charm. The rising country star will perform his notable hits, including "Fall In Love," "Rock And A Hard Place," and songs from his newest EP, "Leave The Light On." Join hundreds of country music lovers as you witness the Illinois-native country artist bring the house down with his country tunes that honestly depict life on the back roads. Grab your tickets today and prepare to witness country music's next big thing enthrall the entire Choctaw Grand Theatre. Don't miss this show! Reserve your tickets now.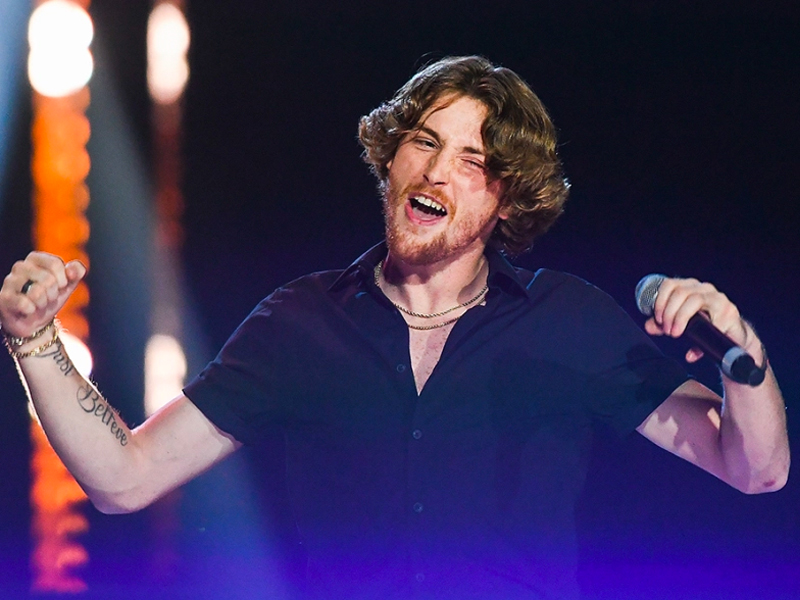 Bailey Zimmerman is one of the most talented up-and-coming country musicians of today. He brings a fresh take to the genre with his combination of strong, touching lyrics and memorable melodies. Zimmerman's songs are a great combination of both traditional and modern styles, appealing to fans of country music and other genres.
Before pursuing music, Zimmerman worked for a union gas pipeline and in the meat-packing industry. He started seriously considering a career in music after he rose to prominence as he posted his original music on Tiktok. His songs were instant virals, leading to him gaining more than a million followers on the popular social media app. In January 2021, he released his debut single. Upon the release of "Never Comin' Home", which reached the top 20 on Spotify's United States Viral Chart, he became an overnight sensation. This was followed by "Fall in Love" in February of that year. In August, this song peaked at number 31 on the Billboard Hot 100. "Rock and a Hard Place" and "Where It Ends" followed suit in June and August, respectively. The success of his song releases led to him getting signed by Warner Music Nashville and Elektra Records. In 2022, he released his first EP entitled "Leave the Light On." Upon release, it reached the top ten on the Billboard 200 and the Canadian Albums chart.
Experience great music as Bailey Zimmerman performs in cities near you! Catch him at the Choctaw Grand Theater on Saturday, May 27, 2023. Tickets are now available!