Choctaw Grand Theater | Durant, Oklahoma
Join comedian Anjelah Johnson-Reyes at the Choctaw Grand Theater on Friday the 9th of September 2022 to enjoy one of her performances as a part of her 2022 tour. Tickets are on sale and you can secure your seats now. It will be a delightful evening full of laughs, personal stories and revelations, all with a dash of hope, a big dollop of good will and cheeky observations and big dreams. It will be a performance that will tickle your funny bone, encourage and inspire you, so book your tickets now to be at the Choctaw Grand Theater with Anjelah Johnson-Reyes on the 9th of September.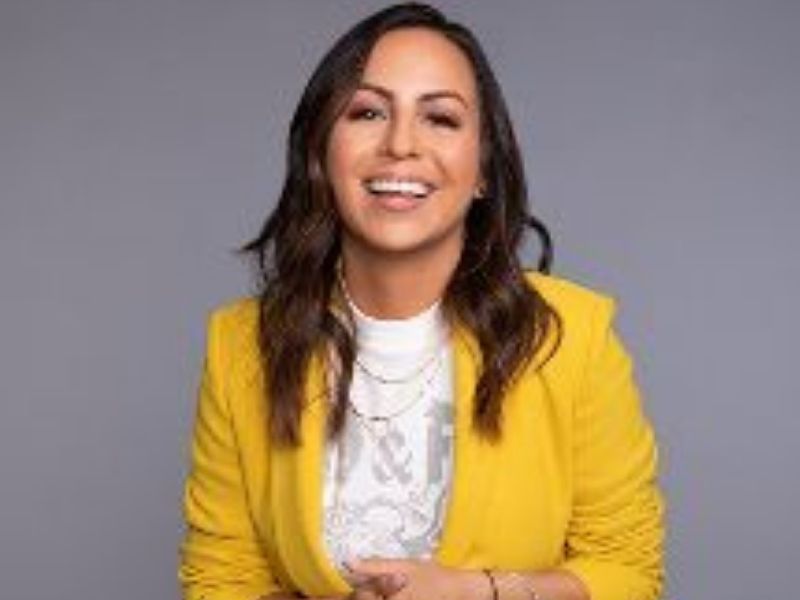 Comedian Anjelah Johnson-Reyes is on a continuously evolving faith journey, searching for her true identity and her life's meaning. But, along the way she is dishing out laughs, with the ability to laugh at herself and others with a cheekiness that is endearing and refreshing. Following the release of her memoir, 'Who Do I Think I Am?', released in March earlier this year, she is bringing her stand-up tour of the same title to America, visiting 60 different cities and giving audiences a humorous account of her transformation from a suburban teen with Aquanet-drenched hair, to a famous comedian travelling the world. Johnson-Reyes has a natural authenticity in her performances, her warm humour allowing her to navigate racial identity – feeling a part of two worlds yet having great cultural pride, and that ideal personal epiphany of finding your place in the big wide world, all in a way that inspires. She covers these big topics with comic timing, kindess and mischievous honesty, encouraging audiences to dream big and to fight for their dreams to become a reality. But she isn't afraid to be candid and creates a sense of relatability with people from all walks of life, showing that we all struggle in the messiness of being human and that we can find happiness and peace.