Choctaw Grand Theater | Durant, Oklahoma
Are you ready for a night of old-school macabre? 70's legend, the original founder of "shock rock," Alice Cooper himself comes to Choctaw Grand Theater on Saturday 6th May 2017!!! It's going to be an incredible show – tickets available now!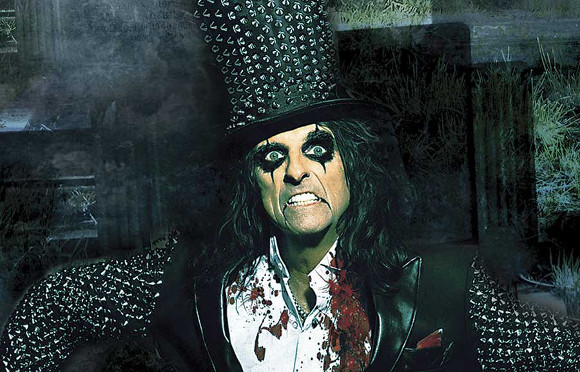 With a career spanning over 50 YEARS, Alice Cooper continues to perform, thrill, terrify and delight. Starting out as the band's name in the late 60's, after the smash hit "I'm Eighteen," of 1971, followed by colossal worldwide success with "Billion Dollar Babies," Alice Cooper (born Vincent Damon Furnier) adopted the band name as his own and continued to perform as a solo artist, constructing an entire alter-ego and stage visuals to accompany it.
Known for his elaborate live performances, involving complex props and effects, at one point collaborating with escape artist and magician "The Amazing Randi," to construct performances involving snakes, baby dolls, electric chairs, and a lake's worth of fake blood culminating in Cooper's own beheading via guillotine, his contribution to rock music today has also been immense. Over time, Alice Cooper has embraced a variety of different styles, including heavy metal, the genre into which he is usually slotted, as well as art rock, industrial rock, new wave, and glam metal. Now a well-loved celebrity known for his playful and comedic offstage persona (as well as his golfing abilities), Cooper is credited with the hefty accomplishments of having been the first artist to truly mix the macabre into music, and that music to have inspired and influenced the sound of heavy metal today.
This is not a gig worth missing – come see the rocker in his full glory! Buy tickets today as they WILL sell out!