Choctaw Grand Theater | Durant, Oklahoma
Get ready for some Mountain Music this Saturday, November 26, as the Grammy Award-winning trio of Jeff Cook, Randy Owen, and Teddy Gentry, famously known as Alabama, will bring their Dixieland Delight-ful music to Choctaw Grand Theater. Join hundreds of adoring fans as you sing along to Alabama's timeless hits, such as "I'm in a Hurry (And Don't Know Why)," "Mountain Music," "Song of the South," and "Dixieland Delight," among many others. Be in awe and amazement as you immerse yourself in the musicality of these legendary trio that aged like fine wine. Be a part of the celebration of their 50th anniversary in the music industry by spending your weekend night at Oklahoma's famous venue. Grab your tickets now by clicking on the "Get Tickets" link on this site.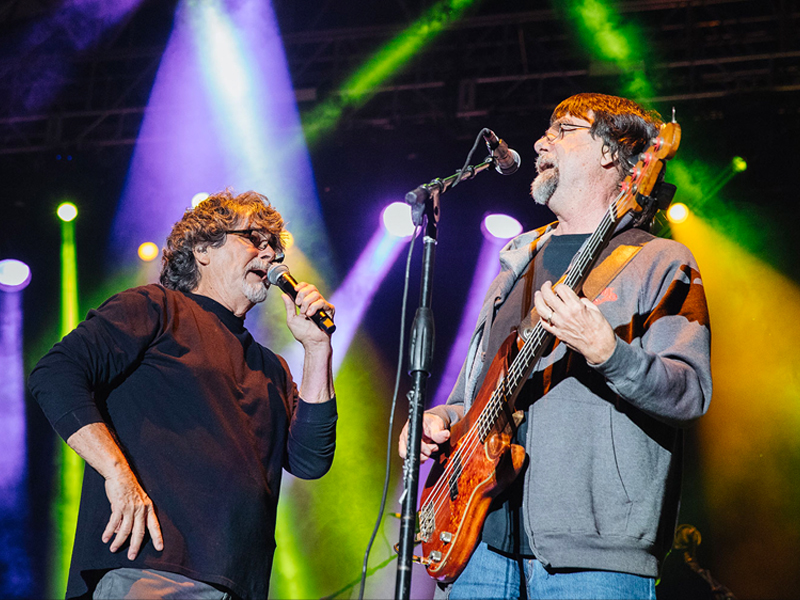 More than 50 years ago, Randy Owen, Teddy Gentry, and Jeff Cook, a trio of cousins from Fort Payne, Alabama, took the world by storm with their blend of traditional country music and Southern rock. Their songs which had some elements of bluegrass, folk, gospel, and pop music, became an instant hit among fans who saw the band's experimental music as a breath of fresh air. When everyone was afraid to experiment with their music, Alabama was trailblazing in giving country music a crossover appeal. Who can ever forget songs like "Mountain Music," "Love in the First Degree," and "Dixieland Delight?" These songs are only a few of the several #1 singles from the band who, over the years, have leaped to higher heights by topping charts, selling records, winning countless awards, and selling out massive arenas.
With over 75 million records sold worldwide, Alabama is among the world's best-selling bands of all time, and their influence and legacy will live forever. This trio has been around long enough and has achieved anything an artist could wish for. Two Grammy trophies, 15 Academy of Country Music awards, 18 American Music awards, and hundreds of others –– Alabama has a long list of recognitions attached to its name. Thus, tours like the one they'll have this fall are simply a celebration of their artistry and longevity. Expect to witness a memorable performance from a band of iconic musicians who have no plans of slowing down. Hit that "Get Tickets" link to secure your ticket orders for their Choctaw Grand Theater concert. See you there!